连接抖动介绍
Workloads with high connection churn (a high rate of connections being opened and closed) will require TCP setting tuning to avoid exhaustion of certain resources: max number of file handles, Erlang processes on RabbitMQ nodes, kernel's ephemeral port range (for hosts that open a lot of connections, including Federation links and Shovel connections), and others. Nodes that are exhausted of those resources won't be able to accept new connections, which will negatively affect overall system availability.
连接抖动,就是在单位时间内,有大量的连接产生,也同时有大量的连接关闭。这些抖动将会耗费大量的资源。
从RabbitMq 3.7.9开始,引入了对抖动数据的统计。在mq管理界面上,可以看到下面的图标。
下面是随时间变化,mq连接数的抖动情况。

While connection and disconnection rates are system-specific, rates consistently above 100/second likely indicate a suboptimal connection management approach by one or more applications and usually are worth investigating.
如果抖动的指标持续的超过每秒100个,这就需要引起注意了,需要调查下具体的抖动原因。

抖动统计
抖动统计包括三个方面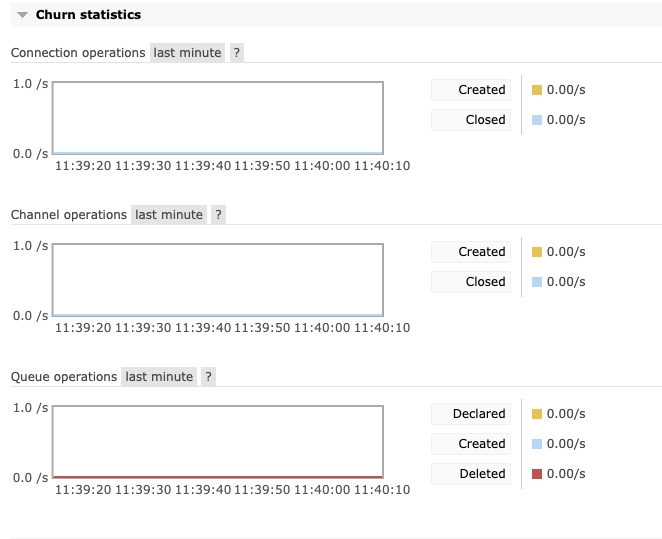 参考